Your success will be determined by who you surround yourself with. How many millionaires and mentors are you aligned with?
- Len Perroots
Len has always been drawn to successful mentors and mega-entrepreneurs, including powerful and incredibly influential people such as Jim Cramer (Host of CNBC's Mad Money), Grant Cardone (NY Times Best-Selling Author & Entrepreneur), Hubert Humphrey (Legendary Financial Services Tycoon), John Maxwell (NY Times Best-Selling Author & Motivational Speaker), Tom Hegna (Economist, Author & Retirement Expert), Patrick Kelly (NY Times Best-Selling Author & Tax-Free Retirement Expert) and Paul Dietrich (Top Money Manager, CNBC/FOX Business/Bloomberg/CNN Commentator and Author),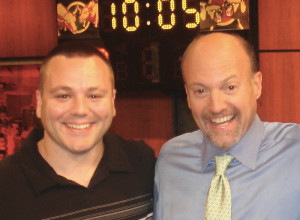 Are you a licensed financial professional?
Let's talk about a better way...
Visit www.imagine.biz and let's talk!